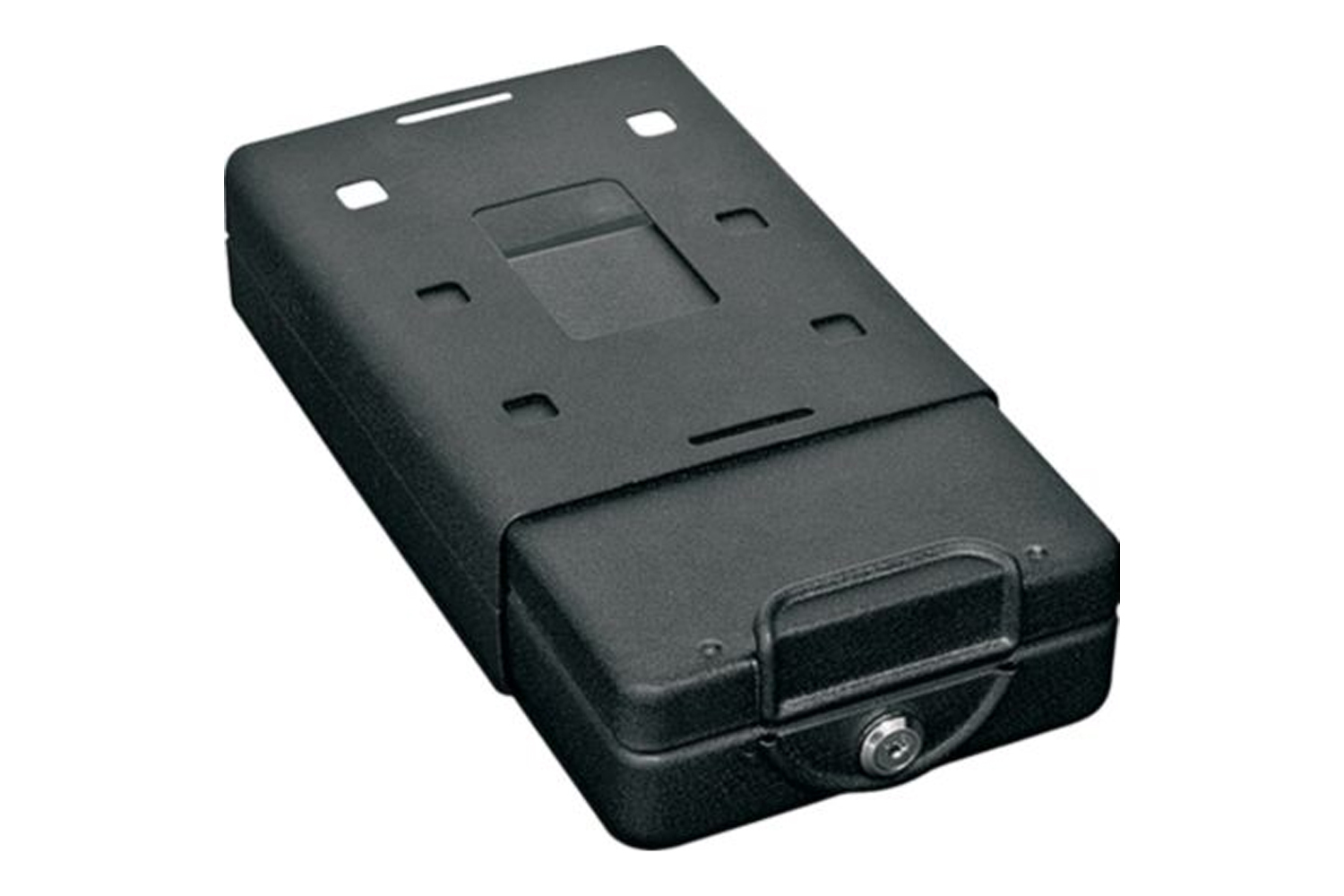 The Bulldog personal vault mounts easily in a vehicle and provides extra protection for valuables. | Bulldog Cases
Candice Miller issued the following announcement on Nov. 9.
Here's that safe we found yesterday in a drain in Sterling Heights0 (18 Mile & Ryan area). We were able to check it out better today and the only thing inside appears to be muck. We let local police know we have it.
How something so heavy got into a fairly remote stretch of drain remains a mystery. As you can see, it clearly appears to have been opened via blowtorch or similar tool.
Original source can be found here.
Source: Candice Miller